WildLeaks is managed directly by a small team within the Elephant Action League, supported by select key advisors. Some advisors are kept confidential for security reasons. 
Project Leader & Founder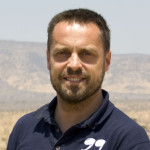 Andrea Crosta
Andrea has 25 years of experience in conservation projects around the world and, in a parallel professional career, he has been working for over 15 years as an international consultant to companies and governmental agencies on high-end security technologies & services, Homeland Security technologies, marittime security/anti-piracy, investigations and risk management. He now applies this unique knowledge to conservation and wildlife protection.
He is among the founding and supervisory board members of the

Wildlife Justice Commission, in the Hague, The Netherlands, and the co-founder of the Elephant Action League (EAL).
Andrea is among the main protagonists of the Netflix's documentary The Ivory Game. www.theivorygame.com 
As an entrepreneur in 1998 he founded 'Think Italy', among the very first e-commerce start-ups in Italy. He holds a Master's Degree in Natural Sciences, a Master's Degree in Business & Innovation and a BSc in Psychology.
Advisors
Pauline Verheij
Pauline is an environmental lawyer specialising in the investigation and prosecution of transnational environmental and wildlife crime, particularly violations of CITES (Convention on the International Trade in Endangered Species of wild fauna and flora). She worked as Senior Legal Investigator at the Wildlife Justice Commission.
 She now works as a consultant with her company EcoJust.
Between 2001 and 2009 Pauline has worked as a legal advisor with the Dutch police's serious environmental crime unit, as well as wildlife crime policy advisor with the Dutch public prosecutors office. In 2009 she joined TRAFFIC/WWF where, based in Malaysia, she coordinated their activities to combat the illegal tiger trade. 
In 2012 she started her own consultancy, EcoJust, where she advises NGOs and (inter-)governmental organizations on issues related to the implementation and enforcement of (international) biodiversity law
. She is on the Advisory Boards of the Elephant Action League and Global Eye and on the Board of the Moroccan Primate Conservation foundation.
Emmanuel Ladsous 
Emmanuel is a recognized technical surveillance expert with 24 years of experience with the FBI. Emmanuel conducted and managed numerous FBI covert technical surveillance operations in the United States and abroad including the Middle East, Africa, and Southeast Asia.
Emmanuel is the founder of the Delta 7 Group, a domestic and international consultancy that advises individuals, Fortune 500 companies, and foreign government institutions on Technical Security and Technical Surveillance matters.
"Marco" 
Marco is an internationally and nationally recognized expert in undercover operations and training. During his 30 years with the FBI, he conducted and led a multitude of successful undercover operations in the United States and abroad. The FBI reports Marco as the most effective Undercover Operator in the history of the agency.
His undercover work resulted in the largest number of successful convictions in the FBI Undercover Program. The scope of his work included Counter Intelligence, Counter Terrorism, Public Corruption, Weapons Trafficking, Human/Sex Trafficking, Child Exploitation, Organized Crime, Money Laundering, and Drug Trafficking.
Marco advises and trains domestic and foreign Intelligence agencies on undercover techniques and methodologies.

Advisors for Cybersecurity
WildLeaks and EAL work with top European and American experts on cybersecurity, electronic surveillance, homeland cybersecurity, development in security architecture, and encryption.
Fiona Macleod
Fiona, a pioneering South African environmental journalist, is the head of 
the Oxpeckers Center, Africa's first journalistic investigation unit focusing on environmental issues. 
She worked as an award-winning journalist and editor at a number of the region's top media outlets.
She served as environmental editor at the Mail & Guardian newspaper for 10 years, and was awarded the prestigious Nick Steele award recognizing her contributions to environmental conservation through her pioneering reportage.
She is currently still the editor of the M&G Greening the Future and the M&G Investing in the Future CSI/R awards programs. She is also a member of the judging panel of the ETA Awards, which showcase efficient use of energy.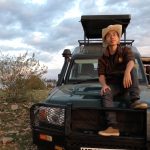 Hongxiang Huang
Hongxiang is an experienced investigative journalist on the global illegal wildlife trade and he was among the conservationists featured in the Netflix documentary 'The Ivory Game', along with EAL's co-founder Andrea Crosta. He is also the founder of China House, an organization that work to help Chinese nationals (especially overseas) understand and engage in global wildlife conservation. He holds a Master Degree from the Columbia University.