Wildlife and Forest Crimes can be better understood in their complexity and disastrous effects through stories and case studies.
We'd like to share some of these stories with you, so you can have a better idea of what we are trying to stop and how crucial is your support is to our mission.
We hope that these stories will highlight the importance of the role of private citizens and government officials who anonymously denounce these crimes, and whenever possible, help us or the relevant law enforcement agencies prevent them.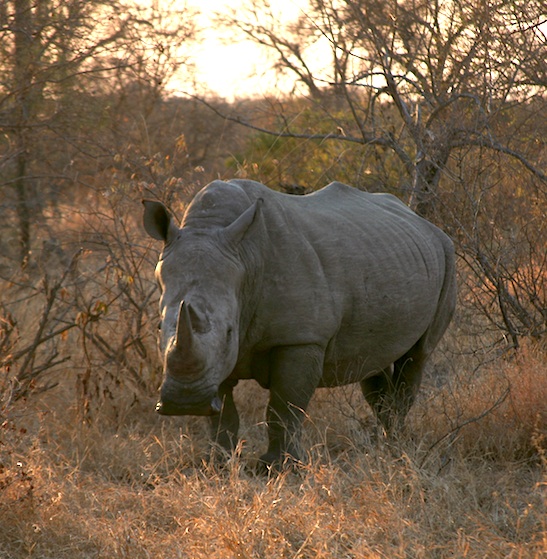 RHINO
Rhinos were once abundant throughout Africa and Asia with an approximated global population of 500,000 in the early twentieth century. However, despite conservation efforts, poaching is dramatically increasing, pushing the remaining rhinos closer and closer toward extinction. The global population fell to 70,000 by 1970 and to just 29,000 in the wild in 2013 (with about 25,000 in Africa and the rest in Asia).
In South Africa, home to 83% of Africa's rhinos and 73% of all wild rhinos in the world, the number of rhinos poached in 2017 was lower than 2016's, according to South African Minister of Water and Environmental Affairs Edna Molewa. In 2017, 1028 rhinos were killed compared to 1054 in 2016, a decrease of 26 animals (2.5%). Prized for its status as well as its alleged medicinal value, ground up rhino horn is sold in Asia, especially Vietnam and China, as a cure for everything at prices up to $100,000 per kilogram. Rhino poaching is surging across the African continent, although it is difficult to assess the losses since rhino states do not regularly publish poaching statistics. Poaching is also a serious threat to the smaller rhino populations in Asia (India, Sumatra and Java).
Click here to read about our investigation on rhino horn trafficking in China.
Photo Credit: Elephant Action League (EAL)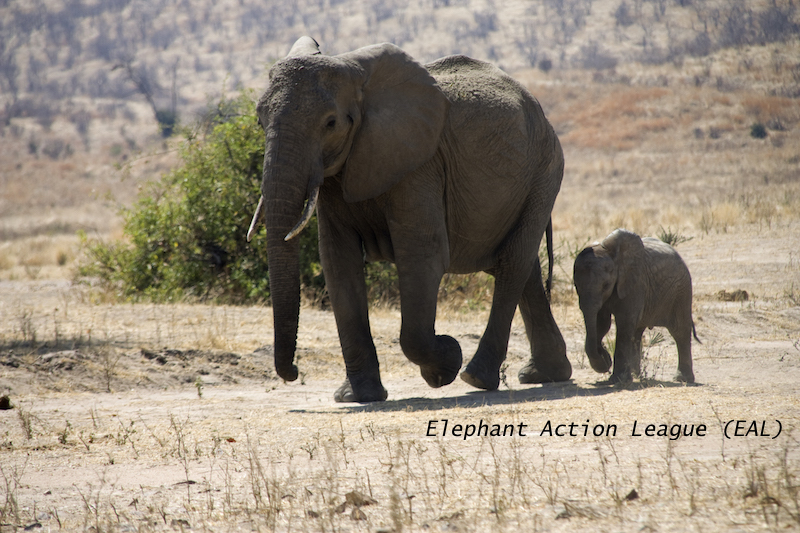 ELEPHANT
Elephants are among the most exploited wild animals in human history and probably no other wildlife 'product' so significantly influenced the fortune or misfortune of an entire continent like ivory. Ivory was sought after by Indians, Romans, Arabs, Persians, the Chinese, and later on the Portuguese, the Spanish, the Dutch, and the British Empire. Ivory facilitated and funded slavery in the 18th and 19th centuries and was a big financial incentive for the colonial exploitation of Africa. Today, ivory is a very good source of funding for armed rebels and terrorists all over Africa, from Somalia to the central and western African countries.
A few numbers are enough to describe the elephant's tragedy in Africa: 
27 million elephants in the early 19th century
5 million at the beginning of the 20th century
1.3 million elephants in 1981
600,000 in 1990 (the international ban on ivory trade is implemented)
around 400,000 now (with 35,000-40,000 elephants killed each year)
The single most important reason for this elephant holocaust is the demand for ivory, in the past from the West and now from Asia, mainly from China. Unnoticed and unknown to the general public, the holocaust of the African Elephant continues, despite the international ban on ivory trade.   
Click here to read about our undercover investigation on ivory trafficking in China.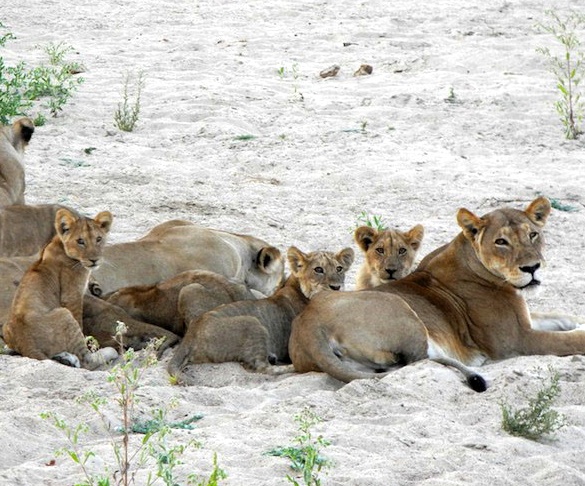 LION
The lion is the latest species being decimated by the insatiable and illegal trade in wildlife for the Asian medicinal market. As tigers in Asia become scarcer and the demand keeps rising, the poachers are hunting another big cat for the bones and the skin, the lion. Over the past 50 years, wild lion numbers in Africa have decreased from over 200,000 to less than 20,000 today.
In China, lion bones are soaked in rice wine, and in Vietnam and Laos the bones are made into a paste with herbs, and used to treat a variety of ailments.
Especially in South Africa, a country that supplies a large quantity of lion bones to Laos, Vietnam, and China, the trade involves lion breeders and hunters (mostly from the United States). Lion bones are selling for about $165 per kilo in South Africa and about $300-$500 in Asia. So an entire lion skeleton could worth more than $10,000. In South Africa in 2012 more than 600 lions were killed by trophy hunters, but according to many sources, the legal market only accounts for about half the business, the other half comes from poaching. Despite the lion well-documented decline of the lion, there is still a considerable legal trophy hunting effort is some African countries, which facilitates the laundering of poached lions and stimulates the demand for bones in Asia.
In Western Africa the situation is even worse, it's actually catastrophic. A six-year survey in 11 Western African countries found an estimated total of only 250 adult lions occupying less than one percent of that historic range. The lions form only four isolated populations: 1 in Senegal; 2 in Nigeria; and another one on the borders of Benin, Niger, and Burkina Faso. Only that last population has more than 50 lions. Photo Credit: Elephant Action League (EAL)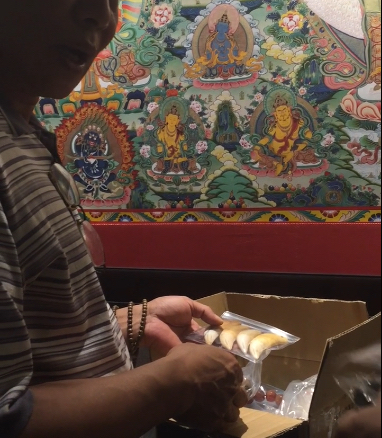 TIGER
A hundred years ago, the world's tiger population stood at a 100,000. There are as few as 3,800 tigers in the wild today. We lost almost 97% of the world's tiger population in just one century.
Tigers live across 13 range countries: India, China, Cambodia, Thailand, Malaysia, Vietnam, Indonesia, Nepal, Bhutan, Myanmar, Laos, Bangladesh, and Russia. India has the highest number, about 2,200 tigers, more than half the world's tiger population. In many of these countries poaching and deforestation is quickly pushing the tiger into extinction.
In 1978, Sumatra, in Indonesia, had more than 1,000 tigers. Their numbers have dropped to around 400 and poachers kill at least 40 Sumatran tigers per year. 
There are only about 430 Amur (Siberian) tigers left in the wild, and most live in Russia's Far East. Poaching has contributed to their status as critically endangered and it is driven by demand for tiger bones and other body parts for use in Chinese 'medicine'. Illegal logging is also another major threat to the Amur tigers. Photo Credit: Elephant Action League (EAL)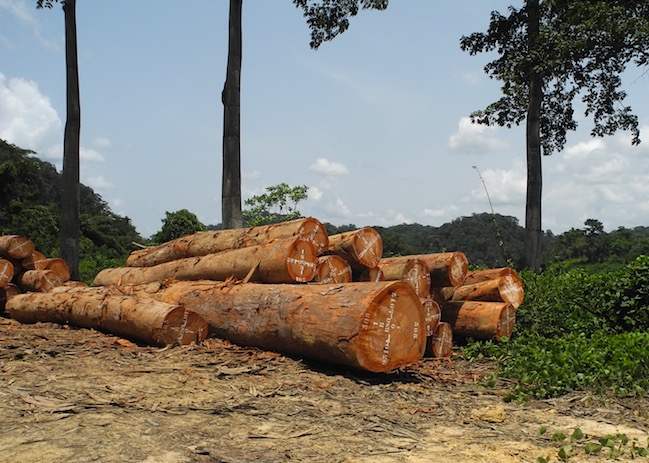 ILLEGAL LOGGING
The impacts of illegal logging vary widely, depending on both the scale and the kind of illegal activity.
A study by Chatham House (Lawson & MacFaul 2010) concluded that illegal harvesting represented 35-72% of logging in the Brazilian Amazon, 22-35% in Cameroon, 59-65% in Ghana, 40-61% in Indonesia, and 14-25% in Malaysia. Extrapolating from these figures, it is estimated that more than 100 million cubic meters of timber is harvested illegally each year. 
Some reports have estimated as much as $17 billion dollars worth of illegal trade flows from the East Asia Pacific region alone, while in Mozambique, over $20 million in state revenue was lost in 2012 from unpaid taxes on exports to China (EIA 2013).
Illegal logging creates social conflict with indigenous and local populations and leads to violence, crime, corruption, human exploitation, and human rights abuses. It is estimated that some 1.6 billion people worldwide depend on forests for their livelihood, and 60 million people depend on forests for their subsistence.
The problems are not just in Africa, Asia or South America. According to various sources, American companies and American workers lose an estimated $1 billion each year due to illegal wood entering U.S. markets. Photo Credit: Elephant Action League (EAL)
POACHING OF LARGE PREDATORS IN FINLAND
Despite licensed hunting being allowed in Finland, dozens of large predators are illegally killed each year. Especially in the case of wolves, poaching causes an even larger cull than legitimate hunting. In the reindeer herding region, illegal killing of wolves is usually done by reindeer owners and further south by hunters. Only in exceptional cases do those who poach large predators not belong to either of these two groups.
The most common reasons for illegally killing large predators are the damage they cause to reindeer and dogs, in the case of bears, the monetary value of the prey, competition for the same prey animals (European elk and deer), thrill-seeking, defiance of the state and the EU, as well as fear. Illegally killing wolves, for example, is considered acceptable in many places, because they are perceived as threatening the safety of humans, especially children. 
Wolves. It is estimated that 20-30 wolves are poached in Finland each year. The wolf population fell from approximately 250 to less than 150 in the winter of 2006–2007, largely due to poaching.  Poaching wolves is possible because some hunters find it acceptable and a hunting party can include a dozen or more members.
Wolves are poached mainly in winter, when their tracks in the snow make it possible to find and surround them. Earlier, wolves were also poached in conjunction with licensed hunting, whereby an entire pack (4-7 animals) could be wiped out, even though licences had been granted to kill only 1-2. Many hunters used to have a saying: "That last permit is always unused." There is a downright hatred of wolves in Finland, resulting in an attitude that they should be destroyed by any mean necessary. Thus, baits laced with poison or containing foamed plastic and hooks are laid in the terrain and cause a slow death when swallowed by a wolf.
Bears. In the reindeer herding region, bears are poached in spring when they awake from hibernation. Most of the poachers apprehended are reindeer owners. South of the reindeer herding region there is a linkage between poaching bears and legally hunting them. Hunting may involve the use of illegal carrion or the bear is otherwise illegally lured to where the hunters want it to be.
Bears are also caught using illegal cages and traps. They are occasionally shot in their winter lairs after the hunting season has ended. However, poaching bears is more difficult because hunters watch each other. That is because a bear is a coveted and valuable prey animal. Several dozen bears are poached each year, something that may explain why the spread of female bears has been so slow in western and central parts of the country.